The Feeling I Meet Trendolla
Hi, I'm Ela. I'm an art teacher and a great admirer of jewelry.
I stumbled upon Trendolla jewelry accidentally and I liked it from the very beginning.
I find Trendolla pieces quite attractive, fancy, elegant, and fashionable.
The simple silver collection left the strongest impression on me, but I have to admit I enjoyed wearing flashy, opulent golden collections as well because they differ greatly from my personal boho-like style.
That's exactly what I appreciate at Trendola the most- the variety they offer gives you the opportunity to explore different styles, from classical to extravagant.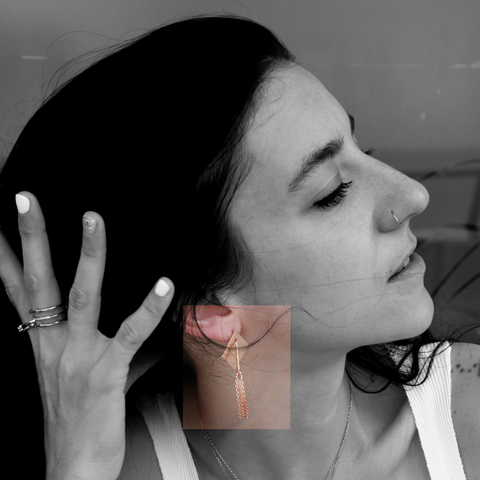 Being a person interested in art and fashion,
I love wearing jewelry and I'm always wearing it.
For me, the saying "less is more" doesn't apply! More is more!
What I especially enjoy is finding unique,
traditional pieces of ornaments and accessories in different countries and bringing them with me.
The last trip was amazing,
flamboyant Myanmar from where I came back wearing new sets of silver rings decorated in Burmese style.
Life is a journey, why not beautify it with shiny, colorful objects.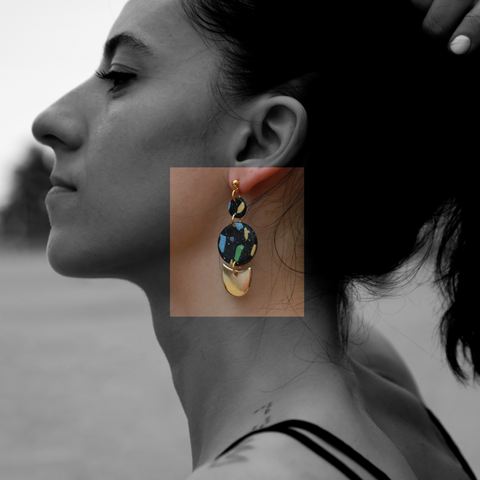 We design for life, create for the world.
---
Description

Life With MaK's Honeycomb & "Bee" Kind Jewelry Set

ASMR creator on YouTube, Account name: "Life with MaK" who is often seen eating and making tingle-inducing sounds in her videos. She has accumulated more than 1.6 million subscribers on her channel. She is also a model and an actress. Her first video to go "viral" was her eating raw honeycomb in her bedroom. This video is what inspired her first personally inspired and co-designed jewelry collection. Her viral raw honeycomb video accumulated more than 14 million views. 

Her love for ASMR, fashion, and aesthetics led her down the jewelry avenue.

Simplistic, wearable, and definitely Instagram aesthetic pleasing Life With MaK Honeycomb & "Bee" Kind collection is on a mission to define 'understated beauty

Honeycomb With Honey Ring Earrings Necklaces Jewelry Sets preserves their elegance as jewelry-like accessories. The unique tiny honeybee & honeycomb pattern is very eye-catching and shows your fashion and amazing taste.

Tired of choosing a gift? These tiny lovely and elegant earrings are ideal for your girlfriend, fiancee, wife, mother, or friend as a gift for Mother's Day, Birthday, Valentine's Day, Anniversary, Thanksgiving Day, Graduation, etc.

PREMIUM QUALITY Premium cubic zirconia, and a 14K Gold Plated long-lasting finish that is nickel-free, lead-free, and hypoallergenic

MADE WITH LOVE Celebrate the special woman in your life! This unique and heartfelt fashionable product is beautifully packaged and ready for gift giving. Our jewelry makes a sentimental surprise and a great gift for birthdays, anniversaries, Mother's Day, or wedding celebration




Trendolla is a one-of-a-kind luxurious jewelry brand that offers 18K gold plated rings. that only offers the best quality of products. They are known for their range of rings, which come in various sizes.

This particular product is a ring that is great for an everyday look.
Join the natural awake and get into a journey of wildlife's deep beauty.

Packing included:
1. necklace
2. set of earrings
3. ring

 SKU#SET87462R+SET87464N+SET87464E